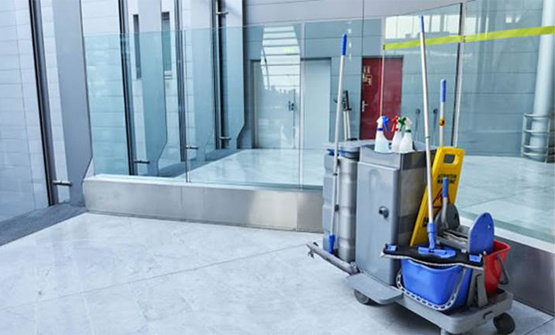 Janitorial Services
Customers form an impression of your facility within 10 seconds of walking in the door. 80% of their first impressions are based on the cleanliness of your facility. Environmental concerns, innovations, and new technologies have taken commercial cleaning services to a new level of performance and service delivery. Together with you, we develop standards of performance emphasizing a meticulous attention to detail that maintains and enhances your facilities in the most cost effective and efficient manner.

Our Comprehensive Cleaning Services Include:
Carpet care
Food service sanitation
Recycling services
Computer/Clean room services
Green cleaning
Restroom sanitation
Construction clean up
Hard surface floor care
Upholstery/fabric cleaning
Emergency services
Matting programs
Window cleaning
Escalator cleaning
Pressure and power washing
We deliver solutions that optimize operating efficiency and increase accountability through real-time analytics and reporting.
We customize facility management solutions to meet your business needs.
Are your Facilities Connected?